Jay Rayner
Albert Hall, Manchester.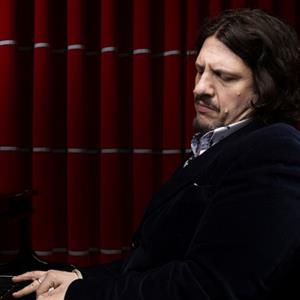 This event is for 14 and over - No refunds will be issued for under 14s.
More information about Jay Rayner tickets
Restaurant criticJay Rayner, undoubtedly the best jazz pianist in Britain of all the judgesonMasterChef, leads an ensemble of top flight musicians through a vivid night of the very bestof song-writing and jazz. Expect blistering performances of iconictunes from jazz greats likeHerbie Hancock, Horace Silver and Dexter Gordon, through to song-writing legends includingTom Waits and Joan Armatrading.It all comes liberally seasoned with extraordinary, oftenoutrageous, sometimes filthy stories from Jay's life in the worlds of food and journalism. In2022 they celebrated ten years of gigging by becoming a sextet and launching a new repertoireof arrangements celebrating the chart hits of the 80s which had jazz in their bones; songs bySade, Matt Bianco, Everything But The Girl and more. Get your 80s on with the Jay RaynerSextet: a show full of great music, killer stories and often quite inappropriate laughter. Withthe bassist Robert Rickenberg, saxophonist Dave Lewis, singer Pat Gordon-Smith, GuitaristChris Cobbson and drummer Sophie Alloway.